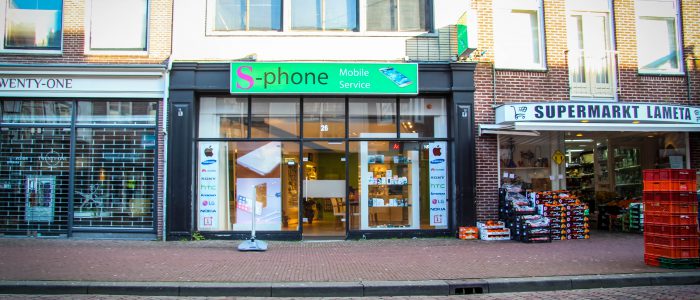 De naam zegt het eigenlijk al, S(mart)phone reparatie. Wanneer jouw Tablet of Smartphone stuk is, kunnen ze 'm hier vakkundig repareren. Dit doen ze ook nog eens heel snel zodat je er vrijwel altijd gewoon op kunt wachten. De meeste reparaties kunnen binnen 30 minuten uitgevoerd worden.
De smartphone reparatie service is sinds 2017 gevestigd in Hoorn. S-phone heeft jaren lange ervaring in het repareren van alle merken Smartphones en Tablets. Of er nu een iPhone scherm vervangen moet worden of een Samsung Galaxy Tab die niet meer oplaadt, ze draaien er hun hand niet voor om. Er wordt gewerkt met met originele onderdelen, maar wil je voordeliger uit zijn, dan hebben ze ook hoge kwaliteit huismerk onderdelen voor je.
Kom gerust eens langs of bel ons voor een gericht advies.